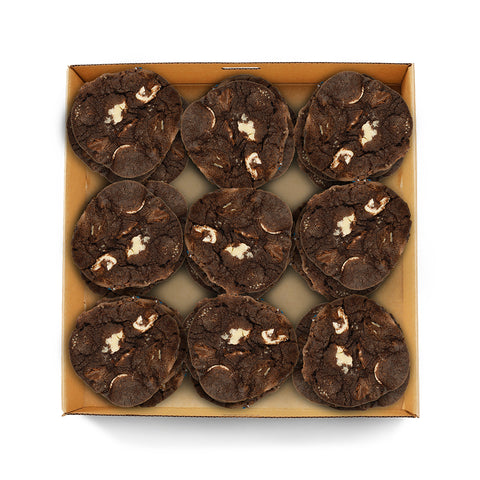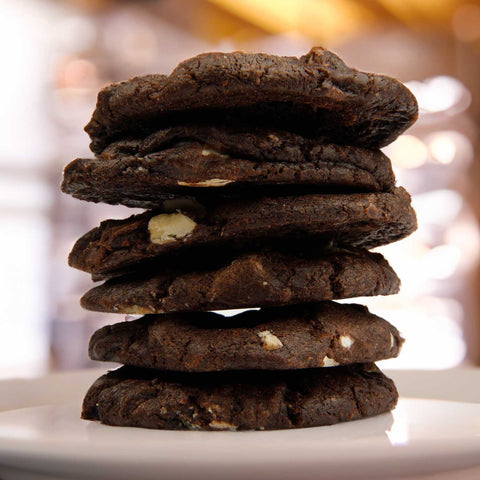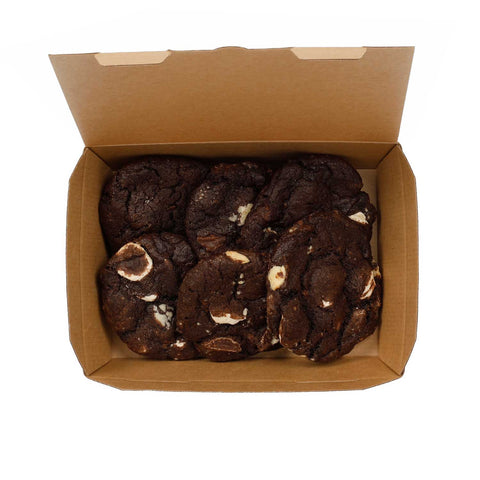 Triple Chocolate Cookie Box
Indulge your taste buds in a triple-layered chocolate experience with this Triple Chocolate Cookie Box! Enjoy a classic combination of creamy milk, sweet white and intense dark chocolate flavors.
Our soft-baked cookie boxes are perfect for your next social event, work function or a treat for the kids lunch box.
Next day delivery or pickup available when you order before 3pm.