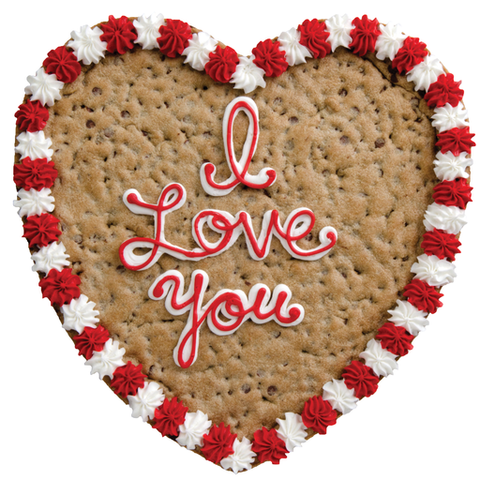 Customised Cookie Cake
Celebrate any occasion with a personalised Mrs. Fields Cookie Cake.
Do you have a special event coming up, do have a pet name no one else knows, want to give a unique gift, or the biggie... do you have a special question to ask... Marry Me?
...say it on a Cookie Cake!
Due to the Cake size we can only accept up to 6 words. Please include your message within the instruction section when ordering your cake. All Cakes are made using Milk Chocolate Chip Cookie unless another flavour is specified in the instructions.
Serving Size: 10-14