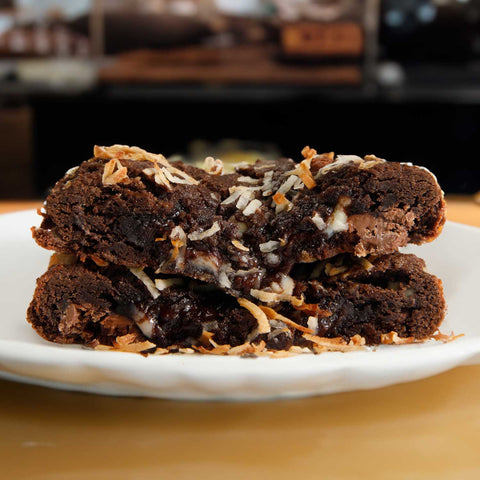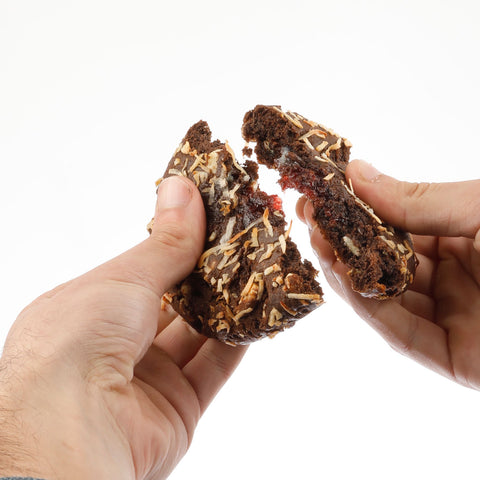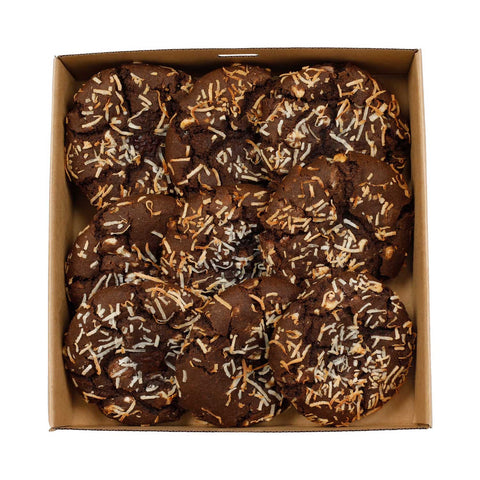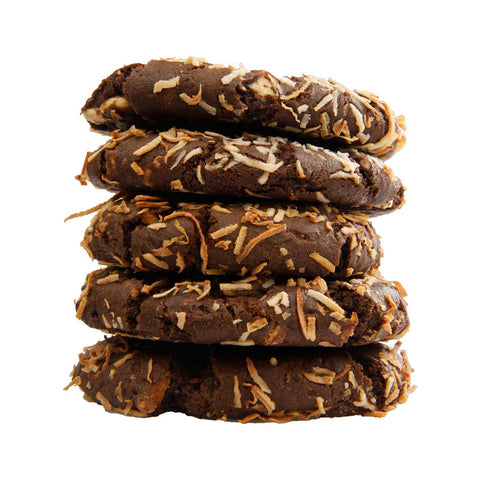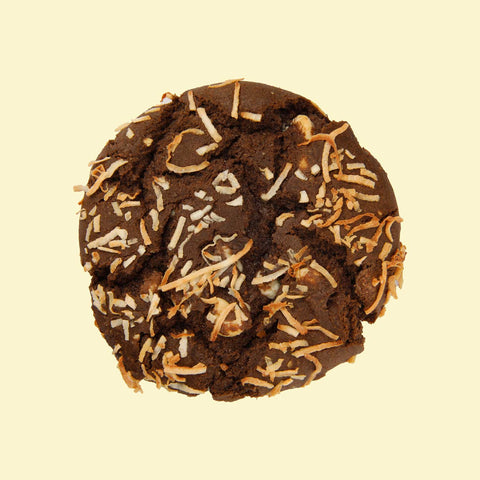 Lamington Loaded Cookies
Indulge in the decadence of our Lamington Loaded Cookies! Our cookies combine the classic combination of raspberry filling, white chocolate, dark chocolate, and shredded coconut for a delightfully sweet and savory experience. Enjoy the perfect harmony of flavors and textures in every bite.
Heat in the microwave for 10-20 seconds, for a maximum flavour with every bite as each piece promises a mouthful of melting goodness.